Music groups for
parents, carers and
pre-school children
Group Dates:
Pop up session in August
Cost
A session costs £4 drop in or £35 for a 10 session pass. The pass does not have to be used on consecutive sessions. Passes are available to buy on the door at the sessions.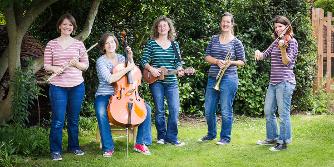 Fridays 10-11am
East Barnwell Community Centre,
Newmarket Rd, Cambridge,
CB5 8RS
(tea and coffee included)
For all children aged 0-5 years and carers.
40 minutes of rhyme, rhythm and action songs to engage your children with music and hopefully keep you entertained too! Followed by 20 minutes of tea and coffee, a chance to catch up with friends and enjoy a well earned drink!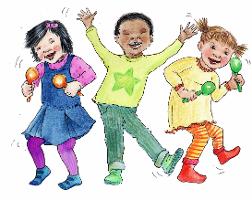 If you would like to join the mailing list to keep up to date with all the latest news, click here.
Sessions are not limited by age.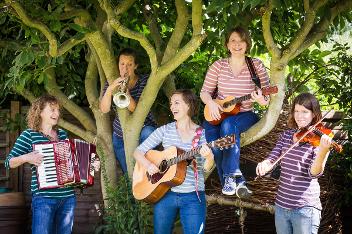 Who We Are
We are five Mums who wanted an excuse to play our instruments. We first started the group on a trial basis and we were thrilled when others came along too and seemed to enjoy it! Our children come to the group as well and can often be seen hanging onto our legs or a cello bow as we play! We each play several instruments and sing, and we choose music and songs to play at the group that we enjoy and we hope that those who come will enjoy them too. Since we started Charlotte and Sharon have joined us, helping to cover for various maternity leaves and boosting the band with the flute and trumpet. Would you like to play too? See Joining the Band below to see how.

The Songs
We try and find some interesting and sometimes challenging songs for you to sing. If you would like to learn about the words, chords, history or hear a song go to the Song of the Month tab at the top of the page. You may also be interested in buying a CD.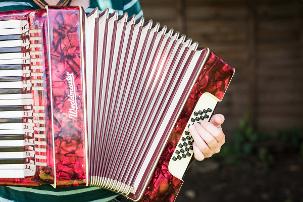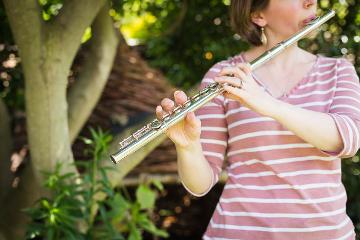 What to Expect
Each session lasts an hour. We play a mixture of familiar and lesser known songs on real instruments while you and your baby sing along! We try to get you up and moving at least once a session! The idea is that you enjoy the singing and then hopefully your baby will too!
20 mins of each session are a chance for you to chat and get to know other families.
Joining the Band
If you are a musical Mama or a Jazzy Daddy and are also looking for an excuse to play your instrument, you can bring it along to the sessions! You may only want to play on a couple of songs, or if your little one is happy, you can jam along for the whole session! If you are keen we can even e-mail you the set-list in advance. Go to the Contact page and drop us a line if you are interested, or catch us to have a chat after one of the sessions.